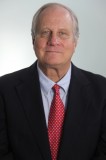 John Clark Adams was born in Louisiana in 1949. He is a member of both the Louisiana and Florida State Bars, having received his Juris Doctor degree from Louisiana State University in 1973 and his Master of Laws (LL.M.) in Taxation from the University of Miami in 1988.
With over thirty years experience, Mr. Adams has worked extensively as a Vice President handling trusts and estates in the banking industry. In 1995, he left the banking world and opened his own law firm in Coral Gables, Florida.
Mr. Adams is a member of St. Philip's Episcopal Church, the Episcopal Foundation of South Florida, the Coral Gables Community Foundation and the St. Philip's Foundation.